Bloomington High School


Class Of 1971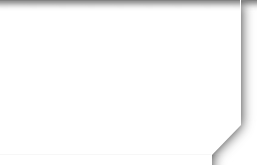 Terrell Bennett
Profile Updated:
April 15, 2014
Children:
Thomas - Deceased - Grandkids - Joshua, Ashley, Alyssa, Abby
Kari (1977 ) - Kaily, Klaire, Kora, More…Nathan
Kristin (1979) - Olie, Owen, Osiah
Gerald (1980) - Marine Vet with a Master's in Music
Yes! Attending Reunion
Places where you have lived
LA, Clovis, CA, Lynchburg VA, Springfield MO, Richmond VA, Oh Yes . . . Bloomington but not since HS!!!!
Comments:
Vocal Concerts in US and around parts of world til recently.

Private contracts with GM & Honda, Pentagon (retired from corp work)
Passed Primary Astronaut Training School

Primary help in 9 patents thus my character name tjsrccrd which stands for TJ Sourcecard
Co-created the H.E.L.P. network along with "Source" and "Score" (we hold copyright on these words)

Own "Living In Power" Ministries - a Biblical tool to teach people how to cultivate and maintain a personal relationship with Christ

Have 6 children 3 here and 3 in heaven
Have 11 grandchildren - ages 4 - 21
Married to a beautiful California Blond for 40 wonderful years

Most enjoyable and satisfying times have been watching my wife, children and grandchildren achieve success in music, school, home life, family life, church life, sports etc., and having their own Santa Claus (me). Watching them achieve their goals is much more gratifying to me than what I have accomplished on my own.

Left Bloomington in 1971 and could not look back. With the death of my brothers (Tim 1966 at BHS and Billy 1967 at State Farm Park) and friend (Jerry Laesch), it seemed as if I had no reason to stay or even come back. I look at those we've lost over the 40 years and my heart aches from the grief we share at the loss. I have been a Grief Share counselor for many years and each time is still difficult and sometimes unbearable. This could be one of the reasons why I haven't considered coming back "Home" because of the hurt and pain associated with Bloomington. Unfortunately for me, after looking at the website, I realize I don't know most of you. and that is my loss. There are a couple of past graduates that I have kept in contact with because we shared and still share the loss of loved ones as we went through the grief process at the same time. We relied on each other to get through the next day. In fact, Grief Share was not even heard of at that time.

All my success, accolades, awards, etc., are meaningless if I can't put into perspective that all things are done for God's glory and to that end my station in life is to reach down to the hurting, grieving, and hopeless. My goals in life have always been found in Matthew 25 where it says to clothe the naked, feed the hungry, take care of the sick and visit the prisoners. That is where true success lies and the rewards come from God!!
School Story:
Jerry (Laesch) and I pretty much did everything together, especially our senior year. We would get a study hall pass and then get a library pass and then we would spend our time at Burger Chef across the street. (Anyone remember Burger Chef) We would then come back for our next class. One day our favorite teacher (Sandy Smith) caught us and since neither one of us wanted to disappoint the "new" but overwhelmingly beautiful teacher we told her the truth. We never ever got into trouble so we continued our routine. Thank you Mrs. Smith (Adams).