Bloomington High School


Class Of 1971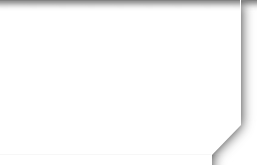 What's New


Not a member?
JOIN HERE
Find and click on your name.

Posted on: May 20, 2020 at 9:22 AM
Happy Birthday Karen! Enjoy your day!
Mary Lake Smith and I had been best friends in 11th and 12th grade at BHS. Since I had my own car, I use to pick her up so we could go to school in the early morning hours. She and I had so much fun together. We often spent night hours together for sleep overs. She will be a friend of whom I will always miss.
Happy Birthday and Merry Christmas Al!
Carolee, you probably do not remember me and this is okay. But you were always such a sweet heart and this is what I remember about you. Thank you for being employed in Mental Health. So often there is such a stigma against people who suffer with mental health. I for one, have been diagnosed and continue treatment for PTSD, Panic Attacks, Anxiety, and clinical depression. The medications and treatments have been a great life saver for me personally and I am so thankful as it has helped me to lead a more 'normal' life. I appreciate those who work in this area.

I am sorry for the loss of your Megan. I know this would have been a sad loss for any mother.

Blessings to you Carolee.