Bloomington High School


Class Of 1971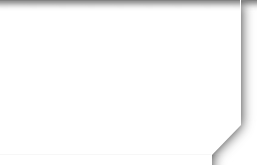 What's New


Not a member?
JOIN HERE
Find and click on your name.

Happy Birthday and Merry Christmas Al!
Carolee, you probably do not remember me and this is okay. But you were always such a sweet heart and this is what I remember about you. Thank you for being employed in Mental Health. So often there is such a stigma against people who suffer with mental health. I for one, have been diagnosed and continue treatment for PTSD, Panic Attacks, Anxiety, and clinical depression. The medications and treatments have been a great life saver for me personally and I am so thankful as it has helped me to lead a more 'normal' life. I appreciate those who work in this area.

I am sorry for the loss of your Megan. I know this would have been a sad loss for any mother.

Blessings to you Carolee.
Hey Cathy

You have been a wonderful friend in life. I am so very thankful of the times that you came through Albuquerque New Mexico that you would stop and see me also. I also loved the time you stopped to see me once again upon moving back to Normal, Illinois. Thanks for keeping me updated with your Christmas letter every year.

I also want to sincerely thank you for the blessing you have always been in my life. Especially the times that you were working with the Airline and you got me the 'free flights' when I had to take care of my elderly father from New Mexico to Iowa and then Illinois. This was such a HUGE blessing for both Mark and I.

Emad, our God given son in life (as you know) is taking a trip this coming Monday May 29 2017 to go visit his own family in Egypt for 8 weeks. He soon will be obtaining his Associates Degree at Heartland Community College. As you know (I think) Emad became a USA Citizen March 2013 (since he came to America immigrating LEGALLY to America at the age of 19) - the hardest part of his studies to become a citizen was learning the English language being upon immigration (LEGALLY) he could only understand and speak the Arabic language only. Today he speaks better English then me.

Would love to either talk to you or see you again. You have always been such a DEAR HEART treasure in my own life... Thank you for these years of friendship.

Current Picture of Mark and I in our 'old age'... sometimes I feel like the 'tin man' these days.

and picture of our newest addition (Sparky)

Call me when you can, would love to hear your voice and see how things are going for you in life. Phone: (309) 722 4884; email fairchildtree@gmail.com
Robert, you were always such a sweet person to know.

I was not a good student at all while in High School. I was not in a good home setting at all so was only in a survival mode. I regret being a poor student and not taking time to value classmates during those years.

I still currently garden, enjoy cooking and I so much enjoy simple things in life. One of my things I love doing today is writing.

Sadly I married a wrong man at the age of 18 years old, he was abusive. He continually was having affairs throughout our time together. I then remarried out of 'not in a good state of mind at the time' and this did not last at all. He too was abusive and refused to work most of the time.

However, in October 1977, I accepted Jesus as my lord and my life did a 180 degree turnaround. I then met my husband Mark Fairchild, as he was a counselor at Home Sweet Home Rescue Mission on October 31, 1977 as I am for help. On December 26, 1977, in the Rescue Mission Chapel Mark asked me to become his bride. We married on February 18, 1978 and it has been but a real blessing in my life. Mark is a wonderful man.

Mark has been able to get 3 College Degrees as I helped him get through (earning my PHT - put husband through). He had been the Executive Director at Albuquerque Rescue Mission (New Mexico) for over 15 years, but we returned and moved back to Normal in 2005. Since 2005 Mark is the full time Chaplain at Peoria Rescue Mission in helping the poor / homeless of society.

Our life has been great together.

Fairchild Hall at ISU Campus is Mark's great uncle. Also his grandmother Sarah Blackwell Fairchild, she grew up on her families homestead on Blackwell Island in New York City. She grew up with servants as this part of Mark's family were very wealthy. The first American Physician in the USA was Elizabeth Blackwell - which is Sarah's family. Also Blackwell Law Books in England is also part of Mark's grandmothers family. In which Mark is also related to a Duke from England.

As for me personally, I grew up on the wrong side of the tracks. Did not have a good childhood at all with abuse in all forms. However, today, I have been given the best in life.

We have always had a dog or two throughout our marriage. Today we have Shiloh Rose and Sparky.

We were never able to have children, although I had 3 miscarriages. But, I met a young man, Emad, from Egypt when he was 19 years old. He is a Coptic Christian. We talked on Skype and now he lives with us. He earned his American Citizenship and now has dual citizenship - USA and Egypt. He has enriched our lives and we love him just like a son.

Blessings to you Robert and hope life has been good to you and your wife.

You always were so very sweet and kind.

Janey