Bloomington High School


Class Of 1971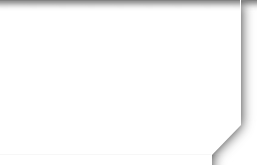 What's New


Not a member?
JOIN HERE
Find and click on your name.

Posted on: Feb 02, 2021 at 5:48 PM
Precious Mischele
You were and continue always being one of my most 'favorite' people to have ever known or become 'friends' with in life itself.
I will always value and treasure you.
Remember the moments of time when I would stay over-night with you as your brother, Matt, would give us a hard time.
Loved your mother 'Lottie'... she was such a sweetheart. Miss her today.
A great desire of my heart is that I get to visit with you once again. I hope in time this can take place as I would love to 'hug' you tight as a valuable friend and treasure from within my life.
Please contact me Mischele. You have always been inside my heart.
A friend for a lifetime.
PS Mark and I will be married 43 years this month, February 2021. I love being married to him. He has been a steady anchor for me in life. We are best friends in life and never go without the other alongside. Mark and his shadow Jane...
Love you Mischele - always have, always will.
Bill, I have always been happy that you married your high school sweetheart, Bonnie. Her family were such good and kind people. She has always been a treasure. You have been blessed having Bonnie in your life and having your two children. Blessings to you Bill.
Oh precious Mardy, you were always such a sweetheart. And SMART too.
Debra, you were always such a beautiful person. You inspired so many people in life. Thank you.
Jose, Thankful and blessed that you too know our Lord Jesus Christ.
While I was attending BHS, I noticed you, but never got to know you. I was very awkward and 'different' in High School. But coming to know JESUS made all the difference for me in living life on this earth.
Being so young, I did not realize that you and your precious family had been immigrants to USA from Cuba. As you being so young, that must have been hard and scary for you.
I am proud of you for what you have walked through in life, and serving in the USA in the military for protecting us in USA. Thank you.
My God given son in life, he immigrated legally at the age of 18 years old to America. He immigrated out of Egypt. He is a Coptic Christian, which is 8% of Egypt population and they are killed daily for being Christian. We met our God given son, his main understanding of language arabic. We opened our home for him. He then studied hard, learned english, and became a USA citizen March 2013. Currently he is studying for his BA degree in Computer at ISU. We are proud of him. And GOD blessed us with a true son in life that we had prayed. In Egypt culture, it is custom and a standard for the children to continue living with their parents even after marriage. To support one another and have a safe community. I love this part of their culture. So Mark and I have also embraced this culture within our own home. (In America, we live too isolated and separate from one another.)
I would love to get to know you and your precious wife more.
Blessings to you. So thankful for you and wish I had known you in High School.
Gordon, Congratulations for your retirement after 45 years at State Farm. As I read your profile what I see is a man that is secure, stable, and steady in your walk in life. What a beautiful man you have always been and that reflects for your life.
Thankful that you have your children and your grandchildren.
Blessings to you Gordon.
Precious Dora; Upon reading what you wrote, I wish I had known you while we were all attending BHS. You sound like such a precious person to know. I missed out.
My husband, Mark, married 43 years, we resided in New Mexico for 15 plus years which has 27 Native America tribes. Mark had been the Executive Director (as I worked alongside), at Albuquerque Rescue Mission - a Christian homeless outreach to the poor and those living on the streets with addictions. Our best friends that we attended the same church setting together, were Native Americans. We then moved back to the Bloomington area and now are both retired.
I grew up on West Monroe Street, Bloomington. While attending BHS, I was on the 'outside' as living life in my home surroundings was a struggle for me (through abuse going on inside)... so I became 'different', did not do well as I just wanted to survive and live life..
Today, after 43 wonderful years in marriage to my true God given 'knight in shining armor', I have been so happy. God gave me the best when I met Mark in my life. We are very close, as one does not go without their shadow, this is Mark and I in life.
I value and treasure who you are as a person. Wish I would have not been so 'distant', and 'different' those years and would have known you.
Obituary for Nona L. Caldwell
Bloomington – Nona L. Caldwell, 67, of Indianapolis, Indiana passed away at 7:45 p.m. on Thursday, November 19, 2020 in Indianapolis.
Private family services will be held at Kibler-Brady-Ruestman Memorial Home in Bloomington.
Nona was born on December 11, 1952, in Birmingham, Alabama, daughter to Sarah Mann and William Boykins. She married Donald E. Caldwell on December 16, 1996, he preceded her in death.
Surviving are her mother, Sarah Mann; children, Robert Childs, Jr., Sarah Childs, Shad Childs, India Caldwell-Robertson, and Chynna Caldwell; grandchildren, Brianna Childs, Samara Childs, Sierra Smith, Tamara Childs, Robert Childs III, Ne-Ashia Robertson, Khamijah Smith, and Dallas Bell; sisters, Connie Walls, Lynn Kent, Rosalind Campbel, and Velma Spicer; and brothers, Ricky Mann, Ron Spicer, and Joe Foster.
She was preceded in death by her husband; daughter, Chasity Childs; sister, Joanne Underwood; brother, Alan Mann; step-father, Billy Beaver; niece, Natayla Campbell; nephew, Aaron Rogers; and uncle, Fred Campbell.
Nona enjoyed sewing, playing Bingo, going on her sister retreats, bowling, and playing cards.
-
https://www.kiblerbradyruestman.com/obituaries/Nona-Caldwell/#!/Obituary
Cathleen, you are truly such a beautiful person to know. I am so honored to call you 'friend' in my life. I love your heart. So glad that GOD connected us in life as 'friends'. Blessings to you.
Diana and I had been friends throughout Bloomington High School. We remained friends throughout life itself and when she use to be employed at the Pantagraph for 30 plus years. Diana was a wonderful friend to know in life. I shall always value and miss our friendship.
Dixie, you were always a dear heart. Proud of you for becoming a nurse in your career. Does not surprise me because of your heart toward others.
I am thankful and grateful for having known you a little those years.
Wish I had been a better person those years.