Bloomington High School


Class Of 1971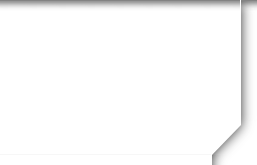 Reelin in the Years
Please….everyone….help us
REEL IN THE YEARS!
Whether you plan to attend our reunion festivities or cannot make it in person, we want YOU to be a lasting part of our classes' 50th reunion event. Here's how…
1. Choose 2-5 photos of special or meaningful times, people or events in your life. Family or work, major event or something fun, a place you have lived or your retirement RV, or an obstacle you have overcome or even a saying that describes you or has guided you….whatever you want to share. At the very least, send us a recent photo of you to include!
2. If they are not digital, scan them. Need help? Email Monica
3. Send them via email to Monica Taylor at taylormo53@gmail.com
4. Make sure to tell Monica who they are from and what they are and what they mean.
5. They are due no later than July 31, 2021.
These photos will be combined and displayed continually at our Friday evening dinner. And the entire compilation will be posted on our website for later viewing and for those who cannot attend.
Be sure to send these photos from an email that you actually use so Monica can contact you for clarifications. And include your maiden name (if applicable) for easy reference. Also feel free to email her if you have any questions. The BHS class of 1971 will have its own Reel …Reelin' in Our Years! We hope EVERYONE participates.
Still unsure about what to do? Email Monica at the address above or click on this link for an example (this is JUST an example…these may or may not show up on the final cut!)
Photos I will be submitting for BHS class of 1971…Monica Bailey Taylor
My marriage to Don was the best thing that ever happened to me (can't speak for him!)
My family has been a central part of my life…who knew I'd have 3 teen boys in the house?
This is me at the Strait of Magellan, just one spot among many we learned about as kids that I have had the privilege of visiting. I love to travel!
This just shows that teaching has been a big part of my life. I always wanted to be a teacher, but I had no idea how much it would challenge me or shape how I think, vote and even behave!