Bloomington High School


Class Of 1971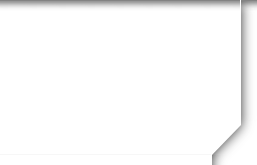 Christopher Maurer
Profile Updated:
January 31, 2011
| | |
| --- | --- |
| Residing In: | Normal, IL USA |
Children:
Gabe 17
Kylie 15
Eli 12
Yes! Attending Reunion
School Story:
The one episode at BHS that is truely embeded in my memory is, ... after raining all day I and I believe Jeff Johnson riding shotgun in my blue International Scout 4WD decided to save about one minute in the Empire parking lot that was jammed with students fleeing after school. I/we decided to cut across the grass west of the parking lot to the access drive and make a "cool" escape. After churning up mud in 2 wheel drive for about 30 yards and then getting stuck it was time to switch to 4 wheel. Well in the old days you had to throw a few levers and then get out and lock the Warner Hubs on the front wheels and then you would be ready to go. Alas my IH Scout had a weak starter bendix and it chose this particular time to bail . It seemed like an eternity but was probably 5-7 minutes of turning the key, hearing that starter spin up followed by the expletive de jour. No amount of cajoling, swearing or worrying could persuade the engine to life. The entire time I'm looking toward school expecting someone to come out to inform me that my ass was toast. Then the starter catches, that four banger springs to life, I drop the clutch and I'm flinging mud from all four corners, excavating my way back to pavement. When we finally reached dry ground thats when the real mud slinging happened all the way west on Empire finally ending up at the car wash next to Dog -N -Suds washing away the evidence. Fade to the next day sitting in homeroom. I was sure that the yellow slip was heading my way for a visit to the principal's office and a come to Jesus moment about....Well for some reason nothing ever happened. The wavey parallel tracks stayed there for quite sometime but I quess everyone was looking the other way that afternoon, but I can close my eyes see the tracks, hear the whine of the starter and then the sound of chunks of mud banging into the fenders as we drove away.
I don't know if anyone remembers this but I sure do.