Bloomington High School


Class Of 1971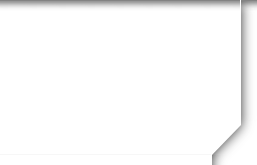 In Memory
Edward Seth
DOWNS — Edward L. "Eddie" Seth, 62, of Downs, passed away at 1:44 a.m. Tuesday (Nov. 3, 2015) at Advocate BroMenn Medical Center, Normal.
A private family graveside service will be Friday at Hopewell Cemetery, Downs. Visitation will be from 5 to 7 p.m. Thursday at Beck Memorial Home, Bloomington. The family suggests memorials be made to Wish Bone Canine Rescue, 1303 Morrissey Drive, Bloomington, IL 61701.
Eddie was born Oct. 4, 1953, in Bloomington, the son of Guy and Grace Richardson Seth. He married the love of his life, Renee Smith Reynolds, on Oct. 22, 2001, at Pleasant Grove United Methodist Church. She survives.
Also surviving are two children, Michael (Diana) Reynolds, Downs, and Megan (Eric) Knock, LeRoy; three grandchildren, Michaela Rose "Princess" Reynolds and Evan Michael "Superman" Reynolds, both of Downs, and Erika Marie Knock, LeRoy; mother-in-law, Mary Smith, Downs; father-in-law, Donald Smith, Gillum; sister-in-law, Carman Pickering, Bloomington, and her son, Joseph Pickering; brother-in-law, Derek Smith, Bloomington, and his children, Stephanie (Jason) Penn, and their children, Taylor and Halle Penn; and Robert (Pam) Smith, Bloomington, and their children, Destiny and Jordan Smith.
He was preceded in death by his parents; his brother, Guy Jr. "Buster" Seth; and his nephew, Charlie Reynolds Shepard.
Eddie had worked for the city of Bloomington for more than 25 years. He will be fondly remembered by his many friends and co-workers. Eddie was an avid Chicago Bears fan. He enjoyed spending time with his family. Eddie was a loving, husband, father, grandfather and uncle. He will be missed by all who knew him.
Please view the obituary and share your condolences and memories at www.beckmemorial.com.