Bloomington High School


Class Of 1971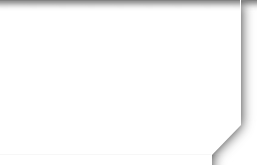 Jane Schweizer Fairchild
Profile Updated:
July 13, 2017
| | |
| --- | --- |
| Residing In: | NORMAL, IL USA |
| | |
| --- | --- |
| Spouse/Partner: | Mark Fairchild |
| | |
| --- | --- |
| Occupation: | Domestic Engineer |
Children:
Our God given son, the Lord placed into our life, Emad, whom immigrated LEGALLY from Egypt and now lives More…

with us.... He became a USA Citizen on March 15, 2013. He is a Coptic Christian Believer.
Which Grade School and Jr. High did you attend
Edwards Grade School, Bloomington Junior High School
Places where you have lived
Bloomington, IL; Dallas Texas; Virginia Beach, Virginia; Minneapolis Minnesota, Albuquerque, New Mexico (over 15 years); and Normal, Illinois.
Comments:
MY LIFE STORY although long, it is my life story. My greatest accomplishment in life was not an accomplishment of what I did, but was embracing Jesus as my Lord on an empty Sunday School bus on Sunday, October 9, 1977 and the 2nd best accomplishment was marrying the most precious treasured man in all this world, my husband, Mark Fairchild - as he became my true god-given 'knight in shining armor'...

Mark showed me true, trusting, geniune love.... the kind of love that looks for the best in you as a person and God's Word says that the husband is to love the wife as Christ loved the CHURCH and gave Himself up for her... (Ephesians 5:25) This is the kind of love Mark has given to me in our many years of marriage...

If you know about Fairchild Hall on the Illinois State University campus - this is Mark's great Uncle (brother to his Grandfather). Mark came from a very solid family line in education.

Mark's great grandfather was Milton J. Wolford and had been the owner of Hotel Wolford in the 1920's in Danville Illinois, which had been a very popular and well - known large hotel during this time. His family on the Fairchild line had homesteaded Danville, Illinois and Danville was named after Daniel Fairchild.

Mark's Grandmother's (Sarah Fairchild) maiden name was Blackwell and her family owned at one time Blackwell Island - which now is Manhattan Island in New York City as Blackwell's were the original homesteaders of this land in NYC. This can be seen at youtube at: Blackwell Island and see at:
https://www.youtube.com/watch?v=JaUZ8Zxp2Ek

Part of the Blackwell Family was a woman Women in History: Elizabeth Blackwell First Woman to Graduate from an American Medical School; see at this link: https://en.wikipedia.org/wiki/Elizabeth_Blackwell .

Also there is Blackwell Commonwealth Law Books which is a direct link to Mark's family. Mark is actually related to a Duke in his family history.

The Wolford and Blackwell Family immigrated from Paris France and England. The Fairchild Family immigrated from England.

His Grandfather had been a Methodist Minister and ministered to the Navajo Native Americans during the early 1900's in Durango Colorado. But Grandmother Fairchild had come out of wealth and it was then that Grandfather took a career and Grandfather purchased his own bank becoming CEO and Bank President in Danville Illinois. Danville had a Grade School named Fairchild Grade School (now closed and today serves as a Rescue Mission to the homeless) but this school was named after Grandfather Fairchild. During the depression days they lost everything. Grandfather Fairchild went from great wealth in his life to rags and ended up his life renting a small one room from Wolford Hotel in Danville where he died from a very sad heart.

Mark came from the finer educated things in life, on the other hand I came from the wrong side of the tracks. Struggling to just live life.

During my school years, I was not a good student at all. Something I deeply regret. You may ask 'why'... and to be honest behind our white picket fence (We literally had a white picket fence) I faced the challenge of growing up in a home that was of great abuse.

Thanks for forgiving me for not being a good student while attending BHS and for not being a good person to have known. But this is not me TODAY.

Thanks for giving me a chance. I regret not getting to know classmates at BHS in those early years of life. My home setting was not good at all those days and I was merely trying to survive with struggling with abuse.

I really do love you all... and thank you for being my classmates...

Since being married to Mark since February 18, 1978, we have had a great marriage and friendship. We have been involved with many things throughout these years.

We both attended and graduated from Christ for the Nations Bible College, Dallas, Texas.

We also moved to Virginia Beach, Virginia, in which Mark received his MA Degree in Communications for Radio and TV Script Writing. During those years I was able to obtain employment with the FBI (and yes they do have a very rigorous process before hiring anyone) and after I became hired I was employed as a Technical Transcriber (this involved doing all transcriptions of the finding and reports from the FBI Agents, along with very detailed filing of bagging and filing items with the murder investigation case, along with the autopsy reports / findings and pictures of both the murder scene and the autopsies. The Director at that time, of which we referred to as Jazz (Jazkowski), he was also going toward training me with finger prints, and dictation behind the smoked closed screen when a person was having a lie dictator test.

This was a life time dream kind of job. However, after becoming employed there with the first 8 weeks, I felt great conviction as I knew we were not there for me having this kind of career in life but we were there for Mark to obtain his MA degree and for Mark's calling in God's work.

Through much praying, talking it through with both Mark and Jazz, and turmoil from within, I finally made the decision. So instead, I gained full time employment at Regent University Law Library connected to the School of Law at Regent University (700 Club / CBN) where Mark was obtaining his MA degree and I ended up giving my notification to the FBI (Career) and walked into becoming employed at the University that Mark was studying.

In one way it was a great decision, in full support of Mark and his God given call in ministry work. On the other hand, it is something at times I have regretted in doing as working for the FBI was truly a dream position and as Jazz would tell me 'Jane, I have many plans for you in training you.'. I know without a doubt I would have gone far in the FBI. But the turmoil has always been 'what is God's will, and not my own will'... and I chose God's will.

During our time at Regent University, I became very involved with being a Prayer Partner on Friday evenings. When people around the world will call the 700 Club Prayer line to have prayer. This was an honor for me.

I also worked two other jobs at that same time, one at a Law office (part time evenings) and the other for occasional caterings job on Regent campus.

Being a private Christian University at Regent, the cost at that time was $300 a credit hour, today it is $600 a credit hour. However, at the end of Mark's education we had this school bill completely paid off in full, we had no debt of any kind, and even had savings to move forward for the future. (I am super frugal.)

We ended up at Albuquerque Rescue Mission (New Mexico) as Mark became the Executive Director. We were in Albuquerque from 1989-2005. I worked alongside of Mark, mainly as a volunteer, during this entire time in Albuquerque.

We often served over 600 homeless people daily.

We also expanding the work in this ministry and purchased a warehouse building next door. To accomplish this it cost 1.7 million to renovate this building. We had shared with the Board of Directors that before we ever left this area, our goal was to have this debt completely paid in full. Within 7 years time we accomplished that goal.

In 2005, the Lord spoke to our hearts that it was time for us to move back to the Bloomington area (My root area). This was something I never wanted to do in moving back to this area. Out of site, out of mind. We moved back in January 2005. Upon moving back, I went into a full spin of PTSD (Post Traumatic Stress Disorder); Anxiety and Panic Attacks, and ended up having a break down. I also tried to commit suicide during this time period. Far too many horrible memories of growing up years.

My PTSD felt like shoving me inside a huge washing machine, locking the door, turning it on extra high spin, but then the 'off' button breaks but the washing machine is spinning out of control. This is exactly how my PTSD felt during that time.

It was a horrible time for me in 2005-2007.

However, I learned to start taking one small step forward per day. Each new day, even though it was super hard to do, I would take another step forward, and another, and another. Now today I look back and I say 'WOW' from taking small one steps forward each new day I look back and I have traveled miles and miles and no longer can even see the starting point, as everything is and continues becoming BRIGHT AND NEW for me daily.

My life story... a very long long story.
My life story... it will never stop being my life story as after life on this earth (which is so very temporary) I go into ETERNITY with JESUS.
My life story... I am a SURVIVOR, and a full WINNER into VICTORY in my life story
School Story:
I remember the 60's and 70's of high school.

Reflections of Vietnam War of which my brother spent 2 years in Saigon during this war.

Bob Dylan music, Michael Jackson when he first came out, Beach Boys, Mamas and Poppas, Janis Joplin, The Monkees (I had such a crush on Micky Dolenz), Paul Revere and the Raiders, and one of my favorites 'Moody Blues', and may we not forget TINY TIM singing Tip Toe through the Tulips....

Also flower children, Hippie Generation, mini skirts, paper dresses, blue jeans - as my senior year I had two pair of blue jeans and a brown Indian fringe leather jacket, and a huge brown suede purse with fringe, that I wore daily... and saying things like 'Peace and Love and GROOVY'.

And remembering the most of precious friends such as Peter Habich (who use to live across the street from me) sadly though Peter committed suicide in 1997 in Chicago, IL; Julie Casali, Connie Curry, Terry and Debbie (McLean) Shelton, Nancy Render Semingson, Pam Bittner, Larry Webb, Joanne McDaniels, Jill Fitzsmmons, Donna Fitzgerald, Larry Wright, Larry Webb, Roger Brockway, Donna Monkman, Ruth Haney Bachman, and remembering my boyfriend during my junior / senior year, Jack Richard White, and the list goes on and on in remembering these special friends of life.

Jack Richard White (class of 1970), gave me hope as a young teenager. He treated me with respect and I will always be grateful for this. His mother and father hired me at their own Grandpa's Grill in Leroy Illinois the summer of 1970. They would pick me up in the early morning and take me home late at night. One of the BEST SUMMERS of my young life at that time. Richard gave me hope that their truly are kind people. Jack joined the Air Force and became career Air Force. He married his sweetheart in the Philippines. I shall always be indebted to Jack, for he encouraged a young girl (myself) to become better in life.

It is good to remember those whom were friends whom inspired me in life (as mentioned above)....

I shall always be grateful for these friends in life.

When I was a senior in high school, my teacher whom was truly my favorite teacher, Mr. Charles Ridenour. During this time, I worked part-time at Beichs Candy.

My childhood was about survival only for me as a child. I had been sexually violated growing up, had been raped by 3 men at knife point who were planning to kill me and talked about where they were going to dump my body. I went to visit a school girlfriend at the wrong time and the wrong date as her cousin had just been released from Joliet Prison after spending over 20 years for murder and he and his two friends were celebrating (from the day before with his release)... So here comes a young girl to the door and yes they invited me in, but it ruined my life as a child... I lost everything that day.

Also my own mother had sought out an abortion while carrying me and my Poppa shared with me in August 1997 at my cousins farm in Nebraska (as we had a heart to heart talk for the first time) that my mother even refused to have anything to do with me after I was born and it was he (my Poppa) who went back to the hospital to bring me home.

My mother hated me and I heard daily from her words 'I never wanted you. I would rather raise 6 boys as your brother then another girl like you. I hate you. I wish you would have died' - I heard these words daily throughout my life. When she beat me (almost daily out of her own frustrations of life) it would be because I did not dust or clean something correctly for her so she would beat me. Her way of beating me was often 'throwing me down on the floor, straddling me with her legs so I could not move, and then beating me with her fists over and over and over'... When she finished, I would get my pillow, my Barbie Doll, and my stuffed Lion, quietly crawl under my bed, sob into the pillow, and then fall asleep. This was my only safe place as a child under my mother's fists.

My first marriage was at the age of 18 and was only about abuse and him always having sexual affairs behind my back. I lost a baby that I was carrying because this man threw me down the stairs. After divorce, I married on a rebound to someone I did not even truly know - but at the time I drank a lot, smoked pot all the time mixed with dust, and partied most of the time. This of course did not last as this person most of the time refused to work.

October 8, 1977 - I was then living a High Risk lifestyle and my hang out most of the time was the Red Lion Inn. That one particular night as I was walking in pouring down rain to go to the Inn, at the time I weighed about 100 pounds and was very sick and I was soaked from the pouring down rain, but that night I fell to the ground, weeping hard, and saying out loud 'if there really is a God out there somewhere, then get me out of this as I do not know how - Please help me'... I then got back up and went to the Red Lion Inn to drink once again.

Remember 1 out of 3 girls today are sexually violated as children (little girls) and much of the time - these same girls are often raped and thus you go into a High Risk Life style - not really wanting too but not having any kind of value as a woman / girl - so you think this is all you have in life. To be used, taken advantage of, abused, hit, and sex only...

Today I continue to deal with PTSD, Clinical Depression, Anxiety, ADHD, panic attacks - but through the counsel of a professional counselor, my husband, the Lord, and having people in my life who value me, and doctors that help me with medications - I have now a stable life in living life to its fullest.

October 9, 1977 - 5:00 a.m. - it was Sunday. I called a friend who attended church and asked this friend (Tim) if he would pick me up that morning to take me to church. He drove the Sunday School bus. I went with him. After he dropped off the last child that day, he pulled the bus over and we had a talk and he asked me 'Jane, what are you looking for in your life as what you are doing today is going to kill you'... I did not expect doing this but I started to cry and shared back to Tim, 'Tim all I want is to be loved, truly loved, and never hit again'... That moment I gave my entire life over to TRUST in Jesus Christ and accepted Jesus into my heart. My life changed 180 degrees.

October 31, 1977 - I went to Home Sweet Home Rescue Mission for help.
I had no food at all, and I was one step from being homeless. Mark opened the doors of the Rescue Mission that night (he was a counselor there). Mark invited me to come and eat daily and then afterwards we would go into the Mission Chapel and Mark taught me of God's word.

December 26, 1977 - in the Chapel - Mark asked me to become his bride.
A real story as that of the Man of LaMancha - this is Mark's and my own story.

Mark and I married February 18, 1978 at Trinity Lutheran Church, Rockford Illinois (which was his grandmother's church).

We have had a very strong committed loving marriage built upon Jesus Christ. I have never known a more kinder, gentler, loving man than Mark within my entire life. We are married for Life - and often we tell people 'Yes, we are LIFERS and love it'.

And YES, I learned there really is a God out there who LOVES period. and YES I found real true love, the kind of love that never hits you.

Mark and I have lived in not only Bloomington/Normal, Illinois, but also have lived in Virginia Beach, Virginia; Dallas, Texas; Rockford, Illinois (Mark's growing up city); Minneapolis, Minnesota during their worst winter in history- we then left for Albuquerque, New Mexico; and now back in Normal, Illinois.

However, when we decided to return back to the Normal area in 2005, this was super hard for me personally (out of site, out of mind) and I cried for days upon getting ready to return. And YES it was horrible for me at first when we finally did move back - but TODAY I am doing well.

My life has been good, complete, and full. I wake up every morning with a smile on my face, because I value LIFE, I value My Lord Jesus Christ, and I value my husband, my only brother Paul Schweizer (of which I had to learn to forgive) and his family, Our Church and Church Family; and our many valuable friends of life.

The best thing that ever happened to me in my life was:

1. BEING BORN
2. COMING TO KNOW JESUS AS MY LORD ON OCTOBER 9, 1977
3. MARRYING MARK - MY BELOVED HUSBAND
4. HAVING EMAD IN OUR LIVES AS OUR GOD-GIVEN SON
and having many cherished and valuable friends throughout life.

I love each one of you that have been a part of my life. Thank you for enriching my own life throughout the years. Thank you for accepting me and not giving up on me as a person.

*************************

Accomplishments for me is not about SELF accomplishments but what has been done for others to succeed in life...

Mark and I have a direct 'CALLING' of our GOD in ministering to the poor on the streets / homeless / drug addicts / prostitutes and common everyday people who have lost their employment / their homes / and their hope...

We have served in Rescue Mission Ministry for over 35 years. I personally have met some of the most treasured people in life who ended up on the streets of society and no one paid attention to who they were as human beings.

Story 1: One time a young teenager came to our doors. He was homeless and living on the streets and he was trying to find his way in life. He had ran away from home in California. This young man, 17 years old, had become a true Prodigal son in life. After getting to know him - we found out that he was the son of the CEO of MasterCard. He had been use to growing up in great wealth as wealth was all around him. He ran away because his father was more interested in his CAREER as the CEO then getting to know him as the son. We convinced this young man to contact his mother. His mother came the following day to pick up her son - being driven by a chauffeured driven limo - as his mother drove all night to pick up her son. We talked to his mother about her son and told her that we wanted to encourage them, especially his father (CEO OF MASTERCARD) to learn to spend more quality time with him as their son.

Story 2: A man was living on the streets and even sold his own shoes on his feet for another drink. This man came to our doors at the Rescue Mission for he had NOTHING in life. We came to know his name and his own story. He had been a top manager at Sandia Laboratories in their computer division. He had been married. One day his wife, in front of him, ran across a busy street and she was struck down by a car and died. This man - never was the same after seeing his wife get killed. He started to drink and he gave up for he lost HOPE in life... The excessive drinking led him to get fired from his employment and he then gave completely up in life and actually started living on the streets - as he now had no income. He came to our doors with no shoes on his feet for he sold his own shoes for his last drink. We took him in. He then got restored in life.

#3 - one day as I was walking around downtown Peoria, Illinois in 2007, I came across a young woman living on the streets who literally had no face. her hair was coming out, and she was ever so thin... I smiled at her and said 'hope you are having a good day' and walked on.

But it troubled my own heart to not have at least talked to her a while to get to know her own name and the story of this woman behind her name... her own life story. For two weeks I searched for her on the streets of Peoria, checking everywhere and asking those I already knew on the streets 'if they knew her'. Finally on day I found her. There was a small city bench near where I found her and I asked her if we could stop, sit and talk a bit to get to know one another. She complied. As we were sitting there, I found out this beautiful young woman's name was Becky. Upon light conversation of the beautiful day before our eyes, I asked Becky. 'Becky if you do not mind me asking why is your face broken and what have you experienced in Becky'. Becky began to cry and I carefully put my arms around her as a mother with her child. She told me some horrible things. She was a foster child that had grown up and now the streets were her home. She shared that she was part of a Peoria Gang and one night as she was badly strung out from drugs, her gang members took a baseball bat and spun her around (like spinning the Donkey around and hitting it), and with this baseball bat they swung at Becky and hit her face. Her entire bone structure in her face had been all broken and this was the way her face grew back from healing. A woman with no face, literally no face. I hugged on Becki on that city street bench, cried tears with Becki, and we departed. Now I tell my friends in life, everyone has a story whether good or bad and by the way her name is Becky....

These are only three small stories of people that Mark and I have met and helped as they came to our doors at the Rescue Mission as a last resort for helping in their lives.

Mark's and my greatest work in life are helping the people as listed above.
Our hearts are with the broken people on the streets of America....

FACEBOOK MINISTRY - The Lord has used me in using Facebook as a ministry to mainly 3rd world nations who are now being able to access Facebook. Through this ministry - some years ago I connected with a young Christian girl who lived inside of the nation of Iran. As you have possibly heard on World News - the Nation of Iran is very cruel to their own people - especially Christian Believers. If a person is found to be a Christian Believer in these nations as within Iran and Egypt - the Christians are usually beheaded, tortured, gang raped, and many times that person will actually be placed in a hole in the ground with their head outside of the hole and they are stoned to death (a practice that stills exists in many of these nations, especially Iran). I started teaching God's Word to this precious young woman and we became close friends over Skype and the Internet... Sadly the IRAN GOVERNMENT was monitoring everything with us - as that particular year I had to take my computer in to be fixed 3 different times - and the store told me that I had viruses in my computer that they had never dealt with before. I became a direct ADVOCATE for this young woman.

I searched for about a year in connecting with various Universities and finally obtained a University that was willing to pay her full scholarship in attending their university. This Christian University also paid for her housing, her education, and also paid for her to come to America, including paying for her necessary paperwork, Visa, etc.

But obtaining her private information on the internet was very difficult. So I made up about 20 different email names - and she would send her paper documentation over one of the email names - I then would make a hard copy and copy on my disk - delete that email and all the information and then she would send other documents through the other email names - until I had obtained all her documents... Today she lives in America at this University and is so very happy.

This is ONLY ONE EXAMPLE of accomplishments from within my own life... These are the ACCOMPLISHMENTS of my life that are for others and not just about ME and SELF and I....

I am a CHRISTIAN BELIEVER. I have embraced JESUS CHRIST as my LORD, my REDEEMER, my ANCHOR of life... My pledge of allegiance will NEVER be to a flag or to any nation (including America) for nations will rise and nations will fall....

But the PLEDGE OF MY LIFE ALLEGIANCE is only to JESUS AS MY LORD...

RELIGION will NEVER SAVE YOU when you are face to face with eternity.
The POPE cannot save you and get you in heaven. Your GOOD WORKS cannot save you and get you in heaven. Your good looks, power, education, accomplishments, or money cannot save you and get you in heaven.

There is ONLY ONE WAY and ONE TRUTH that can get anyone into heaven and it is ONLY through JESUS CHRIST and making HIM Lord within your heart....

God's Word is written: Matthew 10:33
26 Fear them not therefore: for there is nothing covered, that shall not be revealed; and hid, that shall not be known. 27 What I tell you in darkness, that speak you in light: and what you hear in the ear, that preach you on the housetops. 28 And fear not them which kill the body, but are not able to kill the soul: but rather fear him which is able to destroy both soul and body in hell. 29 Are not two sparrows sold for a farthing? and one of them shall not fall on the ground without your Father. 30 But the very hairs of your head are all numbered. 31 Fear you not therefore, you are of more value than many sparrows. 32 Whoever therefore shall confess me before men, him will I confess also before my Father which is in heaven. 33 But whoever shall deny me before men, him will I also deny before my Father which is in heaven.

I am NOT ASHAMED of the Gospel of TRUTH and of JESUS in my heart and my life and my entire UNIVERSE... Knowing JESUS has nothing to do about RELIGION for RELIGION IS MAN MADE by man's doctrines and control on other people.... but knowing JESUS is about a true RELATIONSHIP between GOD and man... when Adam sinned in the Garden of Eden - it broke our relationship between GOD - for SIN separates us from GOD... The only way to be RECONCILED back to GOD THE FATHER is through coming through and acknowledging the BLOOD OF HIS SON, JESUS / YESHUA / MESSIAH -

For JESUS was the CHOSEN LAMB from the beginning....

JESUS / YESHUA / MESSIAH is the ONLY WAY TO ETERNAL LIFE in heaven - there is no other way....

MY GREATEST ACCOMPLISHMENT happened on October 9, 1977 - when I came and I accepted JESUS into my life and HE became my LIFE for living...

****************

In LIFE ON THIS EARTH - there will be 100 roads to take but which one should we take... Which ROAD will lead us to REAL TRUTH in this life... Something I learned in simple truth when I worked for the FBI at one time.

There are 100 roads to what seems like seeking TRUTH but there are 99 roads that seem like seeking TRUTH but roads that will lead you further away from TRUTH and there is ONLY ONE ROAD that you can take that will LEAD YOU to the REAL TRUTH... ARE YOU TRULY SEEKING TRUTH OF GOD or are you following the SERPENT and questioning GOD'S WORD OF TRUTH and listening 'YOU WILL BE LIKE GOD' and this will lead your further away from GOD...

Before I personally became a Christian Believer - I too was as everyone else - separated from a LOVING GOD, Creator of heaven and earth... because of SIN that separates us from GOD. I, as most, believed that GOOD WORKS or doing GOOD THINGS in this life would save me. I also believed that there were many ways or paths to GOD... after all 'are we not all seeking God' regardless of what we are a part of or reaching for...

In the hearts of human beings is 99% of the time a heart that truly wants to do good to other fellow human beings and to longingly seek GOD in our lives... but sadly 99 roads to seek GOD are through deception and will cause great confusion of allow us to actually become LOST by taking 99 roads that will lead NO WHERE CLOSER TO this great GOD OF LOVE, who created human beings... but 99 roads that will deceive us, lie to us, and convince us in our human minds and hearts that we are on the RIGHT ROAD but instead we are on possibly 99 different roads that lead us further away from GOD and GOD's TRUTH then bring us closer to GOD.

In the Garden of Eden, Satan came to man 'Adam' as a serpent... and some of the first words that this serpent convinced man in his heart was after GOD - CREATOR OF HEAVEN AND EARTH, and CREATOR of Adam and Eve, this serpent's first words to this newly formed creation of God, known as Adam, convinced 'man' by deception of words to not take GOD'S WORD OF TRUTH when GOD said to Adam and Eve, you can eat of any tree in this garden except for ONE TREE and DO NOT EAT of this tree for this tree is the TREE OF LIFE, knowing good and evil.

So what was it that this SERPENT did immediately - he came to ADAM AND EVE, and said 'DID GOD SAY' - he - the serpent put in Adam's and Eve's ears to question GOD and GOD'S WORD from the very beginning... 'DID GOD SAY' and this was when SIN who was manifested in the Serpent then produced sin into man and this was when man became separated from GOD... and we have struggled with this SIN born into our hearts from the moment we are born with this SEED OF SIN and thus we are born separated from GOD... all because man in his heart and mind started questioning GOD'S TRUTH OF GOD'S WORD SPOKEN through 'DID GOD SAY'...

This one main question of SIN 'DID GOD SAY' is where man made religions have all come from - which makes up 99 different roads in wandering to try to find the ONE TRUE GOD - Creator of Heaven and Earth... but sadly man will NEVER find the ONE TRUE GOD through man rewriting GOD'S TRUE WORDS SPOKEN for there is ONLY ONE WAY, ONE ROAD, ONE TRUTH, and ONLY ONE TRUE GOD... CREATOR OF HEAVEN AND EARTH and CREATOR OF ALL HUMAN BEINGS... and this ONE TRUTH can only be found, not from man's rewriting of this ONE TRUE WORD, but through man reading and digging into GOD'S TRUE WORD OF HIS WRITTEN WORD through the Bible.... No other written book, but ONLY THE BIBLE will we find this ONE TRUE WORD OF GOD...

This same SERPENT is working today even more then ever before because he knows that HIS TIME IS SHORT and he is doing all he can to deceive human beings by still saying 'DID GOD SAY' and human beings still listen and follow....

Good Works will save no one, Beating oneself until we are bloody will save no one, looking here or there, or trying this path or this road where we have 99 paths and roads to follow that will NOT LEAD us to the TRUTH - but there is ONLY ONE PATH and only ONE ROAD to the ONE TRUE GOD...

The GOD written in the TORAH, the GOD written in the BIBLE, is the GOD OF TRUTH that will lead us in ALL TRUTH and lead us into a GOD that will NEVER harm us or break us, but a GOD that loves HIS CREATION from the beginning - if ONLY we as HIS CREATION would love HIM with that same kind of LOVE...

Just even THINK for one moment about GOD'S WRITTEN COMMANDMENTS given through Moses... Following the LAW will not save any human being... but truly knowing GOD'S TRUTH will lead us to freedom, peace, joy, and to HIS LOVING MERCY and HIS LOVE... ONE ROAD that will lead us to ALL TRUTH, to ALL FREEDOM, to obtaining a PEACE deep within oneself that even when our world outside is crashing in - we can still have PEACE knowing GOD'S TRUTH written through HIS WORD... and experiencing GOD"S MERCY and LOVE is the greatest thing of all... when we as HIS CREATION are able to have this great VICTORY of experiencing GOD's REAL HEART toward us as his CREATION with MERCY and LOVE... A LOVE that does not waver, a LOVE that does not say 'you do this for me and only then can I love you'... but a LOVE that is there for me as a weak human being and this LOVE will carry me through life on this earth... When a human being experiences this kind of LOVE from a LOVING GOD, how can I, created by GOD, as CLAY, not turn around and RUN INTO ARMS OF THIS KIND OF LOVE....

JESUS did not come to abolish the LAWS of God but JESUS came to finish/complete and fulfill the LAWS OF GOD...

All GOD wanted from the beginning when HE created us from clay as human beings was for us to LOVE HIM, the CREATOR back and to walk with HIM and to have true fellowship with HIM... GOD wanted to be able to LOVE HIS CREATION who could actually turn around and LOVE HIM BACK... But instead how often, we as this clay, we as human beings, run away from HIS LOVE for us and we try to find TRUTH by listening to man, created by GOD's HANDS, who have said 'DID GOD REALLY SAY' so they rewrite GOD'S TRUTH from HIS WORD THAT IS WRITTEN to following down 99 other roads to try to find that TRUTH... but there is ONLY ONE TRUTH that will truly LEAD YOU BACK TO GOD....

As you know, for a short time, I worked for the FBI while in Virginia Beach, Virginia. (I worked in their MURDER INVESTIGATION Unit and was being taught in how to do lie dictator equipment tests, finger printing, and also was a Technical Staff person in transcribing the actual murder investigations, which included the pictures and autopsies and lab results) (I did not remain there, which I would have loved to have done to have made this my life career - as I loved working there. But I, Jane, was not there for Jane's career, God sent us to Virginia Beach for Mark to attend Regent University for his MA degree and our purpose of GOD was for this and not for Jane's working career...)

But while I was working there I asked our Director, Jazkowski, but we called him 'Jazz' - I said 'Jazz, what makes the FBI who they are... but I do not want a bunch of answers but one true answer that is straight forward in explaining it to me'....

Jazz pulled out from his desk, two one dollar bills and he laid them before me. He said 'Jane, which dollar bill is real and true and which one is the counterfeit dollar bill'... Because I had not been trained - I shared that I did not know the difference. He then showed me the true dollar bill and said

'Jane, the FBI will ONLY study the ONE AND TRUE DOLLAR BILL that has been printed - we will NEVER study any counterfeit DOLLAR BILLS at all. Because through this training of studying the REAL AND TRUE dollar bill you learn the TRUTH of the print of that one dollar bill. He then explained the reason 'why the FBI would never study any counterfeits is that the counterfeit dollar bills can change from printer to printer (Man to man) who is making the counterfeits'... and if your eye studies the fake and the counterfeits that are printed then you will become easily confused and will not know the different between the REAL AND TRUE from the counterfeits.

One day as I was having my lunch period, I was reading from GOD'S WRITTEN WORD... Jazz came in and saw me reading and said 'Jane, what are you reading'. I laid GOD"S WRITTEN WORD through the BIBLE down in front of Jazz and said JAZZ I only read the REAL AND TRUE WORDS OF GOD and I will NEVER read the counterfeits that have been printed for the counterfeit WORDS OF GOD will change from man to man, or religion to religion, and then I would become confused and would not know the difference between the COUNTERFEIT RELIGIONS who have rewritten GOD'S TRUTH from HIS WORD and the REAL... so I choose ONLY THE REAL...

Jazz commented back 'You are a good student of the FBI and you learn well'...

This is for us TODAY... We can read or follow 99 roads in wanting to find and search for GOD but these will only confuse us and take us down wrong roads of going no where toward GOD but further away from GOD... or we can go down the ONE TRUE ROAD of reading ONLY GOD'S WRITTEN WORD OF HIS TRUTH through the TORAH and the BIBLE... But the choice is up to us if we want to truly know GOD OF TRUTH by HIS WRITTEN WORD, or confusion by following man's rewritten words of GOD... There is only ONE TRUTH and ONE ROAD... Do we follow and get on 99 different roads of counterfeits or do we follow the ONE ROAD OF TRUTH...