Bloomington High School


Class Of 1971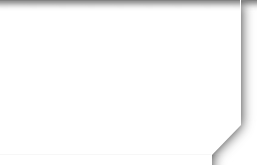 Jane Schweizer Fairchild
Profile Updated:
January 16, 2019
| | |
| --- | --- |
| Residing In: | NORMAL, IL USA |
| | |
| --- | --- |
| Spouse/Partner: | Mark Fairchild |
| | |
| --- | --- |
| Occupation: | Domestic Engineer |
Children:
Our God given son, the Lord placed into our life, Emad, whom immigrated LEGALLY from Egypt and now lives More…

with us.... He became a USA Citizen on March 15, 2013. He is a Coptic Christian Believer.
Which Grade School and Jr. High did you attend
Edwards Grade School, Bloomington Junior High School
Places where you have lived
Bloomington, IL; Dallas Texas; Virginia Beach, Virginia; Minneapolis Minnesota, Albuquerque, New Mexico (over 15 years); and Normal, Illinois.
Comments:
MY LIFE STORY although long, it is my life story. My greatest accomplishment in life was not an accomplishment of what I did, but was embracing Jesus as my Lord on an empty Sunday School bus on Sunday, October 9, 1977 and the 2nd best accomplishment was marrying the most precious treasured man in all this world, my husband, Mark Fairchild - as he became my true god-given 'knight in shining armor'...

Mark showed me true, trusting, geniune love.... the kind of love that looks for the best in you as a person and God's Word says that the husband is to love the wife as Christ loved the CHURCH and gave Himself up for her... (Ephesians 5:25) This is the kind of love Mark has given to me in our many years of marriage...

If you know about Fairchild Hall on the Illinois State University campus - this is Mark's great Uncle (brother to his Grandfather). Mark came from a very solid family line in education.

Mark's great grandfather was Milton J. Wolford and had been the owner of Hotel Wolford in the 1920's in Danville Illinois, which had been a very popular and well - known large hotel during this time. His family on the Fairchild line had homesteaded Danville, Illinois and Danville was named after Daniel Fairchild.

Mark's Grandmother's (Sarah Wolford Blackwell Fairchild) maiden name was Blackwell and her family owned at one time Blackwell Island - which now is Manhattan Island in New York City as Blackwell's were the original homesteaders of this land in NYC. This can be seen at youtube at: Blackwell Island and see at:
https://www.youtube.com/watch?v=JaUZ8Zxp2Ek

Part of the Blackwell Family was a woman Women in History: Elizabeth Blackwell First Woman to Graduate from an American Medical School; see at this link: https://en.wikipedia.org/wiki/Elizabeth_Blackwell .

Also there is Blackwell Commonwealth Law Books which is a direct link to Mark's family. Mark is actually related to a Duke in his family history.

The Wolford and Blackwell Family immigrated from Paris France and England. The Fairchild Family immigrated from England.

His Grandfather had been a Methodist Minister and ministered to the Navajo Native Americans during the early 1900's in Durango Colorado. But Grandmother Fairchild had come out of wealth and it was then that Grandfather took a career and Grandfather purchased his own bank becoming CEO and Bank President in Danville Illinois. Danville had a Grade School named Fairchild Grade School (now closed and today serves as a Rescue Mission to the homeless) but this school was named after Grandfather Fairchild. During the depression days they lost everything. Grandfather Fairchild went from great wealth in his life to rags and ended up his life renting a small one room from Wolford Hotel in Danville where he died from a very sad heart.

For me personally, I do not have much to be proud about being with my background. However, I survived and I am still standing today in 2019.

During my school years, I was not a good student at all. Something I deeply regret.

Thanks for forgiving me for not being a good student while attending BHS and for not being a good person to have known. But this is not me TODAY.

Thanks for giving me a chance. I regret not getting to know classmates at BHS in those early years of life.

I really do love you all... and thank you for being my classmates...

Since being married to Mark since February 18, 1978, we have had a great marriage and friendship. We have been involved with many things throughout these years. Feburary 2019 we celebrate 41 loving strong years.

We both attended and graduated from Christ for the Nations Bible College, Dallas, Texas.

We also moved to Virginia Beach, Virginia, in which Mark received his MA Degree in Communications for Radio and TV Script Writing. During those years I was able to obtain employment with the FBI (and yes they do have a very rigorous process before hiring anyone) and after I became hired I was employed as a Technical Transcriber (this involved doing all transcriptions of the finding and reports from the FBI Agents, along with very detailed filing of bagging and filing items with the murder investigation case, along with the autopsy reports / findings and pictures of both the murder scene and the autopsies. The Director at that time, of which we referred to as Jazz (Jazkowski), he was also going toward training me with finger prints, and dictation behind the smoked closed screen when a person was having a lie dictator test.

This was a life time dream kind of job. However, after becoming employed there with the first 8 weeks, I felt great conviction as I knew we were not there for me having this kind of career in life but we were there for Mark to obtain his MA degree and for Mark's calling in God's work.

Through much praying, talking it through with both Mark and Jazz, and turmoil from within, I finally made the decision. So instead, I gained full time employment at Regent University Law Library connected to the School of Law at Regent University (700 Club / CBN) where Mark was obtaining his MA degree and I ended up giving my notification to the FBI (Career) and walked into becoming employed at the University that Mark was studying.

In one way it was a great decision, in full support of Mark and his God given call in ministry work. On the other hand, it is something at times I have regretted in doing as working for the FBI was truly a dream position and as Jazz would tell me 'Jane, I have many plans for you in training you.'. I know without a doubt I would have gone far in the FBI. But the turmoil has always been 'what is God's will, and not my own will'... and I chose God's will.

During our time at Regent University, I became very involved with being a Prayer Partner on Friday evenings. When people around the world will call the 700 Club Prayer line to have prayer. This was an honor for me.

I also worked two other jobs at that same time, one at a Law office (part time evenings) and the other for occasional caterings job on Regent campus.

Being a private Christian University at Regent, the cost at that time was $300 a credit hour, today it is $600 a credit hour. However, at the end of Mark's education we had this school bill completely paid off in full, we had no debt of any kind, and even had savings to move forward for the future. (I am super frugal.)

We ended up at Albuquerque Rescue Mission (New Mexico) as Mark became the Executive Director. We were in Albuquerque from 1989-2005. I worked alongside of Mark, mainly as a volunteer, during this entire time in Albuquerque.

We often served over 600 homeless people daily.

We also expanded the work in this ministry and purchased a warehouse building next door. To accomplish this it cost 1.7 million to renovate this building. We had shared with the Board of Directors that before we ever left this area, our goal was to have this debt completely paid in full. Within 7 years time we accomplished that goal.

In 2005, the Lord spoke to our hearts that it was time for us to move back to the Bloomington area (My root area).

Now it is 2019, my life is becoming shorter as the years pass by us.
God's word is written: James 4:14 Yet you do not know what your life will be like tomorrow. You are just a vapor that appears for a little while and then vanishes away.

We possibly have up to 80 years on this earth. What matters is our ETERNITY... The moment one is born, we come from the clay and to the clay we go back to becoming... but what will become our ETERNITY after life on this earth. For me personally, I know one thousand percent for my ETERNITY is in the hands of my Lord Jesus Christ...
School Story:
I remember the 60's and 70's of high school.

Reflections of Vietnam War of which my brother spent 2 years in Saigon during this war.

Bob Dylan music, Michael Jackson when he first came out, Beach Boys, Mamas and Poppas, Janis Joplin, The Monkees (I had such a crush on Micky Dolenz), Paul Revere and the Raiders, and one of my favorites 'Moody Blues', and may we not forget TINY TIM singing Tip Toe through the Tulips....

Also flower children, Hippie Generation, mini skirts, paper dresses, blue jeans - as my senior year I had two pair of blue jeans and a brown Indian fringe leather jacket, and a huge brown suede purse with fringe, that I wore daily... and saying things like 'Peace and Love and GROOVY'.

And remembering the most of precious friends such as Peter Habich (who use to live across the street from me) sadly though Peter committed suicide in 1997 in Chicago, IL; Julie Casali, Connie Curry, Terry and Debbie (McLean) Shelton, Nancy Render Semingson, Pam Bittner, Larry Webb, Joanne McDaniels, Jill Fitzsmmons, Donna Fitzgerald, Larry Wright, Larry Webb, Roger Brockway, Donna Monkman, Ruth Haney Bachman, Mary Lake Smith, and remembering my boyfriend during my junior / senior year, Jack Richard White, and the list goes on and on in remembering these special friends of life.

Jack Richard White (class of 1970), gave me hope as a young teenager. He treated me with respect and I will always be grateful for this. His mother and father hired me at their own Grandpa's Grill in Leroy Illinois the summer of 1970. They would pick me up in the early morning and take me home late at night. One of the BEST SUMMERS of my young life at that time. Richard gave me hope that their truly are kind people. Jack joined the Air Force and became career Air Force. He married his sweetheart in the Philippines. I shall always be indebted to Jack, for he encouraged a young girl (myself) to become better in life.

It is good to remember those whom were friends whom inspired me in life (as mentioned above)....

I shall always be grateful for these friends in life.

When I was a senior in high school, my teacher whom was truly my favorite teacher, Mr. Charles Ridenour. During this time, I worked part-time at Beichs Candy.