Bloomington High School


Class Of 1971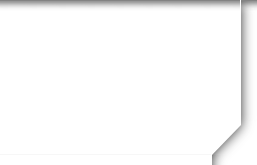 Jose Rivera
Profile Updated:
March 30, 2021
Yes! Attending Reunion
| | |
| --- | --- |
| Residing In: | MCDONOUGH, GA USA |
| | |
| --- | --- |
| Spouse/Partner: | Carrie Rivera |
| | |
| --- | --- |
| Occupation: | Ambassador of Christ and His Kingdom - Missionary |
| | |
| --- | --- |
| Children: | Dan, born 1979, Bloomington, IL; Tim, born 1980, Bloomington, IL. |
| | |
| --- | --- |
| Military Service: | US Navy (active), USAF and Army (National Guard) |
Which Grade School and Jr. High did you attend
Schools in Puerto Rico until 1970.
Places where you have lived
Puerto Rico, Illinois, Texas, Maryland, Ohio and Georgia.
Comments:
Presently I lead the Spanish worldwide outreach (Amaras a Israel) of the worldwide ministry, LoveIsrael
School Story:
I transferred from Puerto Rico in 1970 and enrolled at BHS as a senior. I could not speak English and I was placed in the Freshman class in order to take some required courses that I needed (like Speech) in order to graduate from BHS. Amazingly, I did well and was inducted into the National Honor Society. I also competed in a Spanish class contest at ISU and won a special price since I could not compete (higher score) with the other students who learned it as a second language. I had a hard time at BHS (due to the language barrier) but it was a fun year and I have great memories.

I am sorry that I did not meet many of my 1971 Classmates. Therefore, in a class reunion I would be s stranger to almost everyone. Lord willing, there will a 50th anniversary reunion and I will be able, Lord willing, to attend it and meet some that I may only knew casually (like PE or Homeroom).

Terry Bennett (RIP) was a classmate that befriended me even though I could not speak much English. He found me in FB around 2010 and we were friends in FB until his death. He had a great heart. I know that we will meet again in the Kingdom one of these days!
Jose, Thankful and blessed that you too know our Lord Jesus Christ.
While I was attending BHS, I noticed you, but never got to know you. I was very awkward and 'different' in High School. But coming to know JESUS made all the difference for me in living life on this earth.
Being so young, I did not realize that you and your precious family had been immigrants to USA from Cuba. As you being so young, that must have been hard and scary for you.
I am proud of you for what you have walked through in life, and serving in the USA in the military for protecting us in USA. Thank you.
My God given son in life, he immigrated legally at the age of 18 years old to America. He immigrated out of Egypt. He is a Coptic Christian, which is 8% of Egypt population and they are killed daily for being Christian. We met our God given son, his main understanding of language arabic. We opened our home for him. He then studied hard, learned english, and became a USA citizen March 2013. Currently he is studying for his BA degree in Computer at ISU. We are proud of him. And GOD blessed us with a true son in life that we had prayed. In Egypt culture, it is custom and a standard for the children to continue living with their parents even after marriage. To support one another and have a safe community. I love this part of their culture. So Mark and I have also embraced this culture within our own home. (In America, we live too isolated and separate from one another.)
I would love to get to know you and your precious wife more.
Blessings to you. So thankful for you and wish I had known you in High School.