Bloomington High School


Class Of 1971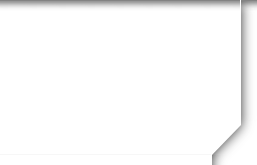 What's New


Not a member?
JOIN HERE
Find and click on your name.

Posted on: May 17, 2021 at 10:36 AM
Happy Birthday ??
Happy Birthday ?? Hope your day is great!
Julie, you and I grew up together as we attended the old Edwards Grade School. You were such a sweetheart. I so much loved you, and your family (Mom and Dad). I am so sorry for your loss of your beloved husband and friend, 'Chuck'. My tears fall for you in sorrow for this loss. Part of your own heart. I know without a doubt, being that you Julie was always such a sweetheart in life, that 'Chuck' was the same.
May our Lord Jesus bring you comfort during this difficult time from someone whom you were joined together in marriage for 43 wonderful years. I am so very sorry.
Julie, Bonnie & I are very sorry to hear of Chuck's passing. Our prayers and thoughts are with you and your family.
I grew up with Nona. We got to know each other from Kindergarten at Edwards School class throughout High School. She had a kind heart. I remember her also knowing how to laugh and making others laugh. I am thankful for our paths in life to have crossed. I never want someone to pass on and not be remembered. For every human being on this earth is valuable and that of a treasure to know. I am so thankful that I had that privilege of getting to know Nona and we knew each other by name and friendship in the neighborhood.
My heart is so sad today upon learning of Becky's death. Becky sat always directly behind me throughout Bloomington Junior High School and Bloomington High School. She was a wonderful, gentle, precious, sweet soul. She was a treasure for me those years. I loved her so very much. My only regret is that after not living in the Bloomington area for years, but then returning to this area in 2005 - that I did NOT take the time to connect to people in life that I always regarded as treasures to know on this earth. I know without a doubt that Becky and I would have 'hit' it off in life. This has made my heart sad knowing that a treasure in my life has passed away. I am honored to have been connected long ago to such a valuable treasure on this earth named 'Becky'.
Posted on: Feb 02, 2021 at 5:48 PM
Precious Mischele
You were and continue always being one of my most 'favorite' people to have ever known or become 'friends' with in life itself.
I will always value and treasure you.
Remember the moments of time when I would stay over-night with you as your brother, Matt, would give us a hard time.
Loved your mother 'Lottie'... she was such a sweetheart. Miss her today.
A great desire of my heart is that I get to visit with you once again. I hope in time this can take place as I would love to 'hug' you tight as a valuable friend and treasure from within my life.
Please contact me Mischele. You have always been inside my heart.
A friend for a lifetime.
PS Mark and I will be married 43 years this month, February 2021. I love being married to him. He has been a steady anchor for me in life. We are best friends in life and never go without the other alongside. Mark and his shadow Jane...
Love you Mischele - always have, always will.
Bill, I have always been happy that you married your high school sweetheart, Bonnie. Her family were such good and kind people. She has always been a treasure. You have been blessed having Bonnie in your life and having your two children. Blessings to you Bill.
Oh precious Mardy, you were always such a sweetheart. And SMART too.